claim your

free

gift

Please select a gift below.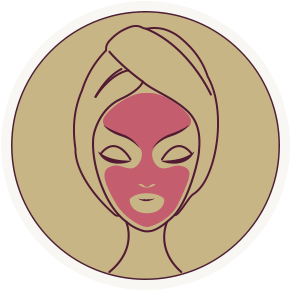 £20 OFF
any 60 minute facial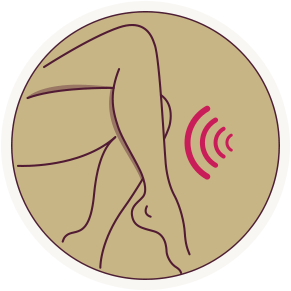 50% OFF
any laser hair removal treatment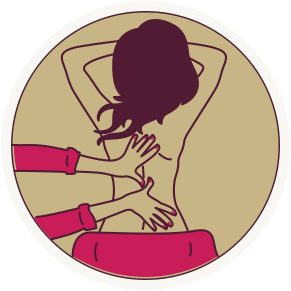 £10 OFF
a 30 minute back massage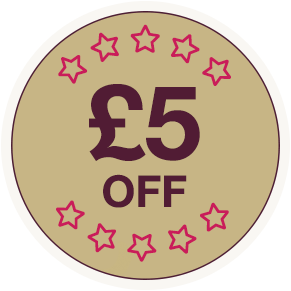 £5 OFF
any other treatment
Please take a moment to complete the form below and we'll send you a free gift on us.
Terms and conditions: 1 free gift per person. Must be booked within 2 weeks of receiving code. Valid for one use, for one person. No cash alternative, not valid for other treatments.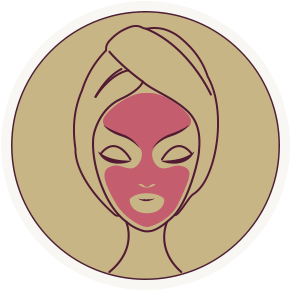 Environ Facials
More than just pampering, we specialise in Environ facials that get RESULTS!
We treat:
* signs of ageing, fine lines and wrinkles, loss of elasticity, dullness
* pigmentation concerns like age spots and uneven skin tone
* acne and problem skin, adult acne and breakouts
* dehydrated skin that looks dull and dry
The latest skin technology pushes active ingredients 4,000 times deeper into the skin than massage alone. You'll see and feel the difference even after 1 treatment, but we love to work with you over 6-12 treatments, combined with a bespoke programme to use at home.
Our facials come in convenient packages to suit your time, budget and level of concern:
* 90-min facials include mini peel, double mask, and maximum treatment time with the Environ electrical machine for best results
* 60-min facials are still fabulous, but reduced time on the electrical elements and masks
* Environ Peels offer skin transformation with no shedding - skin feels unbelievably soft and smooth and looks clear and healthier
* focus-on 30-min treatments are an ideal quick-fix or between longer facials
Whichever you choose, your skin will be healthier-looking and glowing with radiance. The hardest job is deciding which to have!
Youth Reset Essential Facial
From £70
The Hero Anti-Ageing facial for a more youthful complexion. This treatment gets to work on smoothing and plumping out fine lines and wrinkles so you look younger and fresher. Also targets dryness and dullness caused by sun-damage, & re-plumps sagging skin. Just one 90-minute Environ facial with the DF-II machine is equivalent to 42 hours of massage!
Full 90-min facial £90 | 60-min £70
Moisture Boost Essential Facial
From £70
The Nourisher, to tackle dehydration and increase plumpness in the deeper layers of the skin. Loaded with pure Hyaluronic Acid which absorbs up to 1,000 times its weight in water, to plump out and smooth dehydration lines and quench parched skin. You'll be glowing after this facial!
90-min full facial £90 | 60-min £70
Comfort Calm Essential Facial
From £70
The Soother, specially designed to ease the heat and redness of rosacea or sensitive skin. Unique soothing ingredients and natural extract of Lavender help tackle irritation, high colour and redness often found in sensitive skin types or times of stress. More than just a facial, Environ's dual electro-sonic technology pushes active ingredients deeper into the skin than manual massage alone to banish dullness, restore radiance and leave your skin feeling soothed and healthy-looking.
90-min facial £90 | 60-min £70
Radiance Reveal Essential Facial
From £70
The Brightener, specially developed to reduce pigmentation and uneven skin tone commonly found in more mature or sun-damaged skin. Targets dark spots and pigmentation marks, using a potent cocktail of Vitamin-C and Niacinamide for radiant, flawless, healthy-looking skin.
90-mins £90 | 60-mins £70
focus-on express Facials
A 30-minute quick-fix, or top up between regular facials
NEW Focus-On Filler
£40
A professional powerhouse serum adds smoothness, plumpness and volume to targeted areas of the face where the use of dermal fillers is often used to fill wrinkles; around the eyes, mouth and cheeks. Instant results, rejuvenated skin. Our new favourite!
Focus-On Frown Facial
£40
Our botox-alternative, this power-packed 30min treatment features a clinically proven muscle-relaxing peptide serum to target frown lines and crows' feet, restoring more youthful-looking skin around the eyes and forehead.
Focus-On Eye Facial
£40
A powerful 30 minute Mini-Facial, using electro-sonic technology and a refreshing, deeply hydrating Hyaluronic Acid serum to completely refresh and plump skin around the eyes. A wonderful 'pick-me-up' if your eyes are looking tired, and to help correct puffiness and dark circles.
Focus-On Texture Facial
£40
For skin that is rough to touch, or when bumps are felt underneath the surface. This 30-min facial targets lumps, bumps and mild scarring, for smoother, evenly textured skin.
Focus-On Even Tone Facial
£40
A cocktail of Vitamins C, A and Alpha-Hydroxy Acids brightens your complexion and help lighten pigmentation marks, for radiance and a more even skin tone. A wonderful 'pick-me-up' if your skin looks dull or tired.
Environ Skin Peels
Safe and effective with no downtime or shedding, our peels are the next generation of non-invasive skincare treatments. Beneficial for all skin types, even sensitive, you'll experience a real, lasting difference and radiant, healthy-looking skin.
Youth Renew Peel
£65
Dial up your anti-ageing regime with this intelligent skin peel. Targets premature ageing, fine lines, sun damage and uneven texture, leaving skin looking refreshed and vibrantly youthful.

Moisture Boost Peel
£65
Yes you can improve moisture levels with a skin peel! By buffing away the top layer of dry, dead cells, we can plump and moisturise the layers underneath. Revitalises dry, tired-looking skin - no visible peeling, just a healthy-looking glow.

Deep Cleansing Facial
£60
Our unique interpretation of the classic deep cleanse. Exfoliates the skin's surface and works hard to smoothen texture, improve mild scarring and reduce minor break-outs.

Blemish Control Peel
£65
Our hero treatment for problematic skin, this powerful peel purifies, cleanses and helps unclog pores and blackheads to dissolve impurities. Best as a course, so you see visible and progressive improvements that transform skin. No downtime, just look forward to clearer, healthier-looking skin and a comfortable feel.
Vibrant-C Micro Peel
£60
An excellent choice for sun-damaged, pigmented and mature skins. The Vibrant-C Micro Peel restores vibrancy and radiance, with its concentrated vitamin C infused peel that is freshly mixed before application to ensure optimal freshness and efficacy.
Environ Skincare Consultation
FREE
Your first step towards creating your beautiful skin for a lifetime, with Environ skincare. You'll discuss your skin concerns with one of our Skincare experts so we can create the perfect plan for you, to suit your skin your lifestyle and of course, your budget! We'll cover professional treatments and homecare advice for you to follow at home, for the very best results.

CACI Facials
The anti-ageing secret celebrities love!
Found exclusively in our Virginia Water branch, our Signature CACI Treatments are all about lifting and toning the muscles of the face. Dramatically improves skin elasticity and reduces the appearance of fine lines and wrinkles. Recommended as a course, you will immediately see a more youthful, fresh appearance, and after a course, expect long lasting results and a toned appearance with glowing, healthy skin.
CACI Signature Toning Facial
£60
Our Signature CACI Treatment. Micro-currents lift and tone muscles in the face, jawline and around the eyes, which improves skin elasticity, firmness and reduces the appearance of fine lines and wrinkles.

CACI Signature Facial With Hand Rejuvenation
£72
Why not extend anti-ageing to hard-working hands? Our NEW Signature CACI with Hand Rejuvenation takes care of your face and hands, with a unique combination of our Rejuvenating Hand Mask and Electro-Glove Technology.
Hydratone Moisture Boost
£37
The 30 minute Hydratone treatment is a fabulous 'pick-me-up' for an instant moisture and radiance boost. Many clients love this to prepare skin for a wedding or big event as it helps make up to glide on beautifully, or before a holiday, for moisturised skin that looks its absolute best.

Hand Rejuvenation
£37
Get ready for silky smooth hands, with visibly softer, younger-looking skin! A unique and intensive skin conditioning glove is applied to the hands to hydrate and nourish the skin. Banishes dry skin, deeply nourishes the cuticles and plumps dry, sagging skin.
Jowl Lift
£32
The CACI Jowl Lift has been developed to specifically target muscle laxity around the jawline which can cause drooping jowls and loose skin. This treatment is specially designed to lift and firm the muscles and refine facial contours to give a firmer, more toned appearance.
Eye Revive
£40
The CACI Eye Revive treatment uses serum filled CACI microcurrent rollers together with a deeply nourishing Hydro Eye Mask to lift hooded eyelids, reduce puffiness and dark circles and soften the appearance of fine lines and wrinkles around the eyes.
Deluxe Lift with Jowl or Eye
£77
Our Classic 1 hr CACI Lift, plus your choice of either Jowl Lift OR Eye Revive.
Ultimate Lift & Hydrate
£90
Simply our very best CACI treatment, combining a full CACI facial, including targeting the Eyes and Jowl areas, plus Hydratone Mask. For the ultimate Lifting, Toning, plumping CACI experience.