claim your

free

gift

Please select a gift below.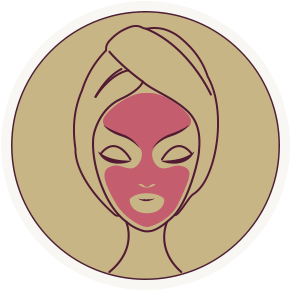 £20 OFF
any 60 minute facial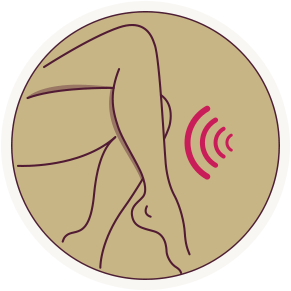 50% OFF
any laser hair removal treatment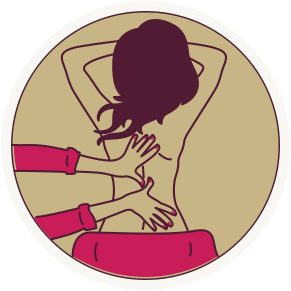 £10 OFF
a 30 minute back massage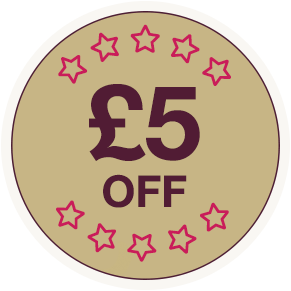 £5 OFF
any other treatment
Please take a moment to complete the form below and we'll send you a free gift on us.
Terms and conditions: 1 free gift per person. Must be booked within 2 weeks of receiving code. Valid for one use, for one person. No cash alternative, not valid for other treatments. Laser Hair Removal
02 June 2020
Hair Free and Care Free … and why you should consider Laser Hair Removal!
Honestly? Removing hair is about 1/3rd of what we do every day in the salons… unbelievable but true! From hairy toes to fuzzy faces and everything in between, my team and are experts in removing unwanted hair because we do it soooooo much!
TV shows like Love Island, and ever skimpier bikini fashions (err, since when did the buttock-flashing Brazilian bikinis infiltrate our British sensibilities?!) encourage us further and further away from our natural state, and – right or wrong - swathes of beautifully smooth, pimple-free, stubble-less skin is what we're all after.
Let's take a look at your options.
Waxing is great and our long-standing friendly favourite, we love it. Especially with high quality brands like the Lycon you find in heaven at number 7 salons, which remove much more of the hair, much more comfortably, it isn't a painful experience and leaves skin beautifully smooth. Plus, being regular and regimented with your waxing does eventually kill off some follicles, so it gets better and easier with persistence. If you've had a bad experience with hot waxing in the past, put us to the test!
But there are a few downsides to waxing. First is the slightly sensitive, plucked-look that can last a day or two after a wax treatment… especially if your skin is delicate. Then there's the w-a-i-t-i-n-g for the hairs to re-grow before you can book your next treatment, and we have ALL been in the situation where the timing doesn't quite work out and you either have to reach for the razor or cover up. It's a faff.
Shaving's OK but goodness it's time consuming and messy. If you've got underarms, legs and bikini to do, it takes an age… not to mention the stubble factor. And I've always been deeply suspicious of Hair Removal creams… surely if it's strong enough to melt your hair away, it's not a good idea to put it on your most delicate skin?! Plus the chemicals are deeply harmful to the environment, so best steer clear I reckon.
Tweezing. Great for top lips or unruly brows (though we would always suggest come and see us for symmetry, girls!), but can you imagine tweezing 'other' areas? No thanks!
Epilators are a good home alternative to waxing, as they do pull the hairs out from the root to leave that lovely smooth look and feel… but it is reminiscent of a medieval torture method for bikini and underarms, so only for the brave… or if you can do it drunk (that's a joke, obviously, never do beauty under the influence!).
Electrolysis is a method of inserting tiny electrical charged needles into hair follicles to kill them off. Yup, it's as painful as it sounds, and pretty time consuming, as each follicle has to be treated individually and often more than once… though it's very effective and in fact the only known method to eradicate grey or white hair. So I salute Electrolysis, but it's probably best for tiny more grey-prone areas like the top lip.
Then we come to Laser. It's been around since the 1980s when the likes of Cindy Crawford started hot-footing about in skimpy leotards, and because of its popularity, the technology has improved enormously since those early days, so it's now a serious contender for modern hair removal options.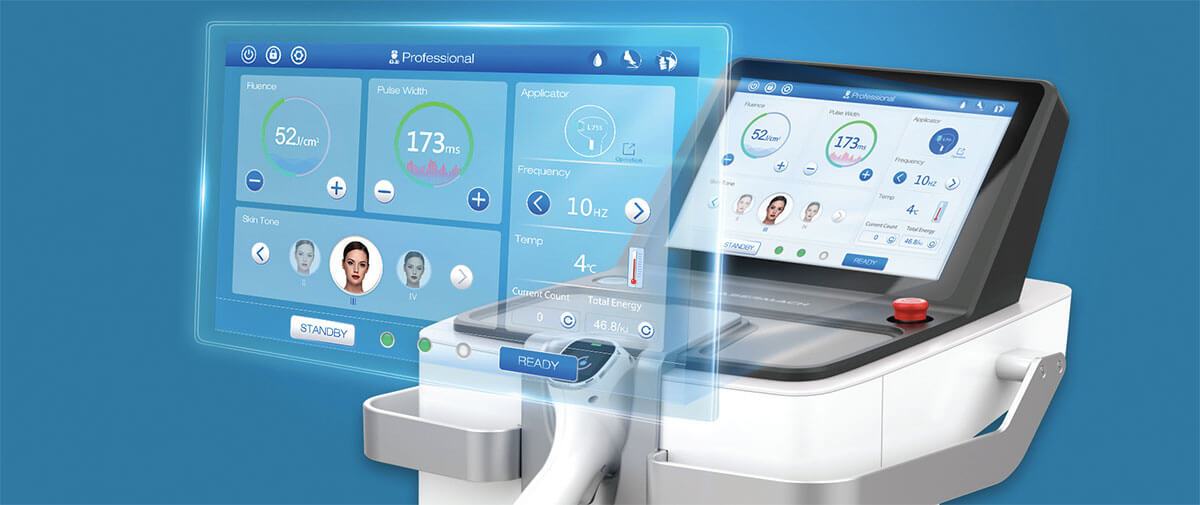 Firstly, how does it work?
Simply the combination of light emitted from the handpiece plus the pigment in your hairs creates heat. Your hair acts as a sort of conductive wire to encourage the heat to pass down into the follicle. You'll know from when you pull out a hair that the root is often thicker and darker – and this concentration of pigment attracts lots of heat, to the point where the follicle is permanently damaged and can no longer make a new hair. Brilliant!
Sounds simple but this process is only effective when hairs are in the 'growing' stage (not 'resting' or 'falling out') – which is about 20% of the hairs in any given area – and we can't tell by looking which ones they are. So we repeat the treatment regularly until we've zapped every hair at the right stage.
What does it feel like?
The best systems now are 'slide n glide' methods, where the handpiece is moving all the time. This means for most of the treatment you'll just feel a bit of glass that's mildly warm being rubbed against your skin. Very occasionally you might feel a 'spike' of heat but it's so quick by the time you've noticed it, it's stopped!
Disclaimer; the area we politely refer to as 'undercarriage' can be a little more painful. No two ways about it, it's a sensitive area, but it's nowhere near as bad as waxing, promise!
About 7-14 days after the treatment you'll notice some hairs falling out. These are the ones successfully treated – and the magic begins! It's probably only 2 or 3 sessions before you really start to see an improvement – and the skin starts to look like it did before you even had hair there – smooth and clear, no black 'spots' or dark shadows, no razor rash, no chicken skin.
Between treatments it's easiest to just shave – you'll notice the growth really slows down so it's nowhere near as arduous a task as it used to be.
Is it forever?
Yes and no! We're hairy things us humans and (sorry) we like to grow more and more hair well into old age. For men, you guys don't reach maximum chest and back hair growth until your 7th decade, and for women, we're all too aware of facial hair growth as we age, not to mention the new sprouting that happens during pregnancy.
Laser can treat the hairs we can see NOW but it's not a fortune teller – and everyday life changes such as medication, stress, changes in diet, pregnancy, certain illnesses etc can all lead to new hair growing. So in honesty you'll have some maintenance treatments ahead of you – perhaps a couple each year – to stay hair free and gorgeous.
Is it for you?
Most people can have Laser safely – but there are a few more serious conditions that would preclude treatment, like epilepsy, heart problems and auto-immune diseases. You can't have it during pregnancy or breast-feeding due to enormous hormonal fluctuations either (sorry), and there are some hormonal conditions that mean you'll always be prone to new hair growth, e.g. Polycystic Ovarian Syndrome or Thyroid problems. A few drugs and medicines aren't good bed-fellows with Laser either, but any good salon will talk this through with you.
It used to be the case that only people with lighter skin and darker hair could successfully have Laser, but this has all changed now, and the newer technology relies less on the pigment of the hair and can target the follicle instead. Our systems can treat skin types I to VI (that covers everyone from the very palest celtic to black skin – phew!) That said, we still can't fully treat hairs that are white, grey or a 'true' ginger, and in our experience, blonde hair can take a few more sessions than darker brown fuzz.
What costs are you looking at?
I want hair removal to be affordable for everyone, and our new machines work faster than ever before so we can keep our prices low but your treatments successful. You can find our Laser prices in the treatment menu, but as a rule of thumb, the smallest area like a top lip costs £29 per treatment, and you'll need 6 to 12 treatments as a guide. Larger areas like Legs obviously take longer, so it's more like £129 a session, but I can speak from experience and say it's never a decision you'll regret! Annoyingly, the exact number of treatments you'll need can and does vary, person to person, but our promise is always to get it done as efficiently and effectively as possible.
Maintenance-wise, you'll need a couple of top up treatments from time to time. Most people find they're good for 2 to 3 years after completing a course, then have a few treatments just to keep things smooth. Very soon you start saving money compared to waxing!
The best thing about Laser… imho
You know that perfect skin on the inside of your arms, where no dark/coarse/horrible hairs have ever grown or will ever grow? It's soft and smooth with no visible follicles? That look is what Laser can give you. Even on bikini which can still look 'imperfect' after waxing, your skin will look and feel like it never had any hairs growing in the first place. Now you can safely shop for that Brazilian Bikini!
How can we help?
We've recently upgraded all our systems to the very latest technology, so in all 3 sites we can offer Smart Diode Laser, considered the "gold standard" for hair removal, and we'd love to show you how it works.
Consultations are free and no-obligation – why not come and find out for yourself?