claim your

free

gift

Please select a gift below.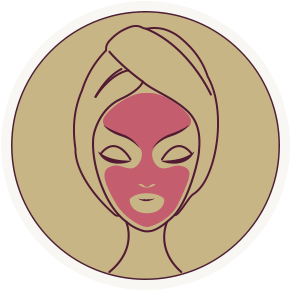 £20 OFF
any 60 minute facial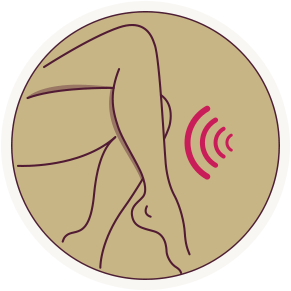 50% OFF
any laser hair removal treatment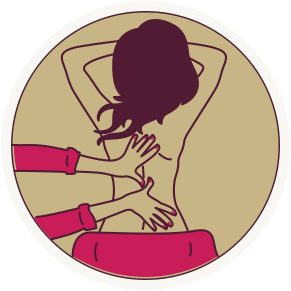 £10 OFF
a 30 minute back massage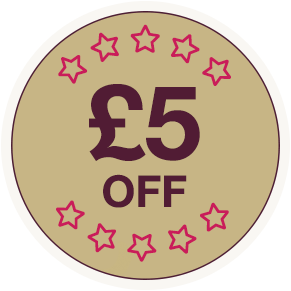 £5 OFF
any other treatment
Please take a moment to complete the form below and we'll send you a free gift on us.
Terms and conditions: 1 free gift per person. Must be booked within 2 weeks of receiving code. Valid for one use, for one person. No cash alternative, not valid for other treatments.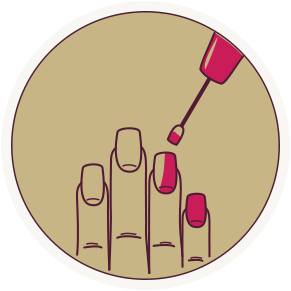 Gel Nails
Gel Manicures
from £40
For when staying power is required, our gel manicures use an LED lamp to 'cure' polish on to your nails, creating a super shiny, hard-wearing resin. Up to 2 weeks of chip-free, beautiful nails. You'll find Jessica GELeration and Shellac in our Virginia Water branch, with Englefield Green branch offering GELeration and Nails by Mii. Whichever you choose, we have over 50 colours and regular newbies to choose from.
Express Gel Manicure £40 - done dry for maximum speed
Deluxe Gel Manicure £50 - best for long-lasting wear, includes exfoliation and cuticle work
Extra Build Gel layer £3 - if you like nails thicker, and great for delicate nails that need a hard-wearing gel
Soak-off with a new set of gels +£9 to prices above - please note we only soak off gels done by us
Soak-off with nail tidy and trim, no new set £22
BioSculpture Gels
from £45
BioSculpture is a high quality gel system that offers incredibly long-lasting results whilst still caring for nails. Vegan, cruelty-free and includes a treatment base coat that promotes strong, healthy nails to grow underneath your gels. A fantastic option if you want to lengthen your nails with our new full cover tips extensions - beautifully elegant, long nails without glues or acrylics. Available in Englefield Green only.
BioSculpture manicure £52 | BioSculpture French manicure £55
BioSculpture manicure with soak off £57 | French £60
BioSculpture Tip Extensions full set £80 | Bio Tip Extensions with gel overlay £85
Bio Tips Soak off and Reapply Tips £95
BioSculpture infills - from £45 | Individual repair and silk build from £3
BioSculpture Pedicure £57 | Express Bio applied on Toes £35
Bio Pedi with soak off £62 | Express Bio with soak off £40

Gel Pedicures
from £35
There's nothing to beat the convenience of a Gel Pedicure! No waiting for that polish to dry, you can slip your shoes, socks or boots on straight away with no fear of smudging. Plus toenails look healthier, neater and stay beautifully polished for up to 2 weeks.
Express Gel Pedicure £35 - done dry for maximum speed | with soak off £44
Deluxe Gel Pedicure £53 - a full pedi with exfoliation, foot massage and cuticle work. Bliss! | with soak off £62
Soak off alone with nail tidy £22
Add Foot Masque and Heated booties +£15 to any pedicure
Nail Art and Gel add-ons
from £5
Need a little extra with your gels? We have a range of upgrades and extras that you can add to any of our Manicure or Pedicure services. If you'd like any of these, please remember to book in advance as some require extra time for your appointment, thank you.
French manicure or pedicure +£5
Nail art/embellishments/Glitter from £5 | Complex Nail art £25 - please send us your design for a price quote
Heated Mittens and Nourishing Hand Mask Upgrade to Manicures £15
Heated Booties and Softening Foot Mask Upgrade to Pedicures £15

Manicures
Signature Polish Manicures
from £30
Beautiful nails without the curing or the faff of removal, we still do lots of regular polish treatments, using professional quality Jessica and Mii products.

Half-Hour File and Paint £35 - a quick nail trim, file, and cuticle push back before your choice of custom colour is applied

Signature manicure £45 - like a facial for your hands, includes soak, exfoliation, cuticle trim and removal, hand massage, serum and your choice of nail polish
No-polish manicure £35 - the signature manicure but without the polish. Nails are left naked and lightly buffed to a natural shine.
Teen Manicure £30 - for smaller hands
add french finish +£5, or upgrade your manicure with Heated Mittens and Nourishing Hand Masque +£15
Pedicures
Signature Pedicures
from £35
Our classic pedicures get your feet and toenails looking beautiful, using Jessica polish. Whether you need a quick toenail tidy-up or a full relaxing pedicure to tackle hard skin and unloved feet, we have the perfect feet treats for you.
File & paint for toes £35 - for when speed is essential!
Signature Pedicure £50 - our best-loved treat for feet, including soak, exfoliation, hard skin removal, massage, cuticle work and beautiful nail polish finish
Deluxe Pedicure with Callus Peel, 1hr, £60 - our signature pedicure plus enzymatic heel peel and extra-long foot massage for extra bliss!
No-polish Pedicure £35 - beautifully soft cared-for feet, with nails left naturally naked
* Upgrade your pedicure with Heated Booties and Softening Foot Masque +£15