claim your

free

gift

Please select a gift below.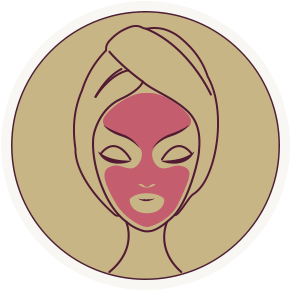 £20 OFF
any 60 minute facial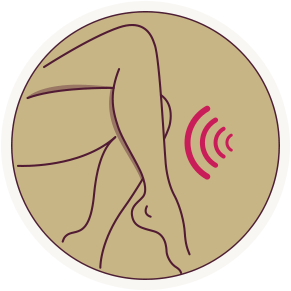 50% OFF
any laser hair removal treatment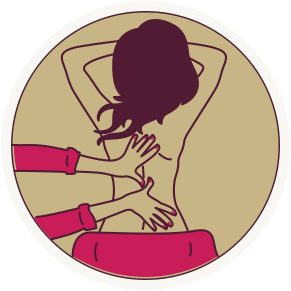 £10 OFF
a 30 minute back massage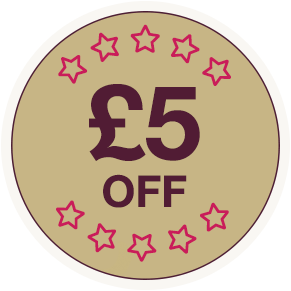 £5 OFF
any other treatment
Please take a moment to complete the form below and we'll send you a free gift on us.
Terms and conditions: 1 free gift per person. Must be booked within 2 weeks of receiving code. Valid for one use, for one person. No cash alternative, not valid for other treatments. Terms & Conditions
Heaven Beauty Boutiques Ltd, trading as "heaven at number 7"
Terms and Conditions for Website use
Information about the Organisation

This website is owned by Heaven Beauty Boutiques Ltd which is a Limited Company and whose registered address is 7 Victoria Street, Englefield Green, Egham, Surrey, TW20 0QY, UK. References to 'we', 'our' or 'us' refer to Heaven Beauty Boutiques Ltd as well.
References to 'you' or 'your' refers to the user or viewer of our website.
Our registered company number is GB08216920, with subsidiaries for Heaven Beauty Boutique Staines, company number GB09983893 and Heaven Beauty Boutique Virginia Water, company number GB10049898.
Our VAT number is 181671889
We are required by law to hold suitable public liability and professional indemnity insurance, for further information please contact us by email or post as detailed below.
If you continue to browse and use this website, you are agreeing to comply with and be bound by the following terms and conditions of use, which together with our privacy policy, govern our relationship with you in relation to this website.
If you disagree with any part of these terms and conditions, please do not use our website.

Service availability

While we shall endeavour to make this site available at all times, we will not be liable if, for any reason, the site is unavailable for any period of time.
Access to this site may be suspended at any time without prior notice being given.
The content of the pages of this website is for your general information and use only. It is subject to change without notice.
Privacy

We take your privacy seriously. For full details on how we collect, use and store personal data including the use of cookies please see our Privacy Policy.

Disclaimer

We are not liable for any damages arising in contract, tort or otherwise from the use of or inability to use this site or any material contained in it, or from any action or decision taken as a result of using the site.
The materials on this site comprise general information and opinion; they do not constitute legal or other professional advice. You should consult your professional adviser for legal or other advice
Neither we nor any third parties provide any warranty or guarantee as to the accuracy, timeliness, performance, completeness or suitability of the information and materials found or offered on this website for any particular purpose. You acknowledge that such information and materials may contain inaccuracies or errors and we expressly exclude liability for any such inaccuracies or errors to the fullest extent permitted by law
This site offers links to other sites thereby enabling you to leave this site and go directly to the linked site. We are not responsible for the content of any linked site or any link in a linked site. We are not responsible for any transmission received from any linked site. The links are provided to assist visitors to our website and the inclusion of a link does not imply that we endorse or have approved the linked site.

Terms of use

It shall be your own responsibility to ensure that any products, services or information available through this website meet your specific requirements.
This website contains material which is owned by or licensed to us. This material includes, but is not limited to, the design, layout, look, appearance and graphics. Reproduction is prohibited other than in accordance with the copyright notice, which forms part of these terms and conditions.
Unauthorised use of this website may give rise to a claim for damages and/or be a criminal offence.
If you enter your personal data on this website for any purpose you warrant that such information is true and accurate. You agree not to impersonate another person, use a false name and information or to use a name and information which you are not authorised to use.
Your use of this website and any dispute arising out of such use of the website is subject to the laws of England.

Online transactions and orders

Ordering, offers and acceptance and creation of a contract
You may submit an offer to purchase particular goods or services offered or advertised by us on this website or elsewhere. Such an offer, whether done by submitting an order form, web enquiry or other statement to similar effect does not create a binding contract between us and you.
On receipt of your order we will contact you at the details given to discuss your requirements/order and confirm acceptance of your order and conclusion of the contract
Where it is stated that any order involves an obligation to pay, you will not be deemed to have submitted an order where the payment is not authorised.
An order may not be accepted by us for the following reasons (this list is not exhaustive):
We do not have the products or goods in stock
We are unable for organisational reasons to fulfil the order or provide the services
Due to a pricing or product/service description error
Due to legal, postal or other restrictions meaning that you are not eligible to order the selected products or services
Due to a failure to obtain authorisation for any payment
Your order will be accepted, and the contract concluded when we have confirmed that we are able to supply the products or services ordered and have received full or part payment as required and provided confirmation to you that it has been received. Additional Terms & Conditions relating to specific products or services are provided with our quotations.
Cooling off and cancellation of services
You have the right to cancel any order prior to acceptance of your order and conclusion of the contract. You will receive a full refund of any monies paid.
You have the right to cancel a concluded contract within 14 days of conclusion of the contract except:
Where the goods have been customised to your specification and are clearly personalised for instance costs relating to the production of stairlift rails and associated services or bespoke handrails which have cancellation charges and are covered in the Terms & Conditions provided with our quotations.
You have requested or agreed that any services or part thereof will be performed within 14 days of conclusion of the contract, in which case no refund will be payable in respect of the services already performed up to the time of cancellation.
Where the contract is for the supply of urgent repair or maintenance services
Any refund payable to you will be made within 14 days of receipt of cancellation. The refund will be paid by the same method as your original payment unless agreed by you otherwise or if not possible.
In order to cancel the services please contact us by email on info@heavenatnumber7.co.uk, or by post to our registered address above.
We will respond promptly with a written confirmation by email that we have received notice of cancellation. Your notice of cancellation must be sent before the end of 14 days from the date on which the contract was concluded.
Your right of cancellation only applies to the contract as a whole excluding services or goods where payment cannot be cancelled as previously detailed. If you wish to cancel only some of the products/services this is at our discretion.
Severence
If any provision of this agreement is held to be invalid or unenforceable, such provision shall be struck out and the remaining provisions shall remain in force.
Governing Law and Jurisdiction
This agreement will be governed by the laws of England and any user of the website hereby agrees to be bound exclusively by the jurisdiction of English courts without reference to rules governing choice of laws.