Fancy

£5 off

your first appointment with us?

Although the salons are closed at the moment due to the national lockdown, we'd really love to meet you as soon as we can re-open. If you'd like £5 off your first appointment, pop your details in here and we'll send you a discount code.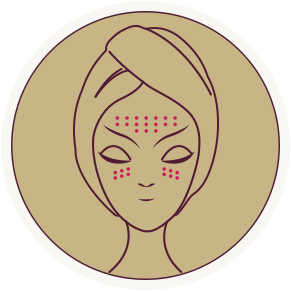 Plasma Skin Treatments
Skin tags, wrinkles and imperfections be gone!
Plasma treatment has become increasingly popular thanks to its effectiveness in tackling a wide range of ageing and skin concerns that historically were treated with expensive doctor or dermatology procedures. A form of 'soft surgery', it enables reconstructive skin treatments such as skin tag removal and eyelid lifts to be performed without going 'under the knife' – safer, and with faster recovery times.
Plasma Treatment Consultation
£25
Your first step towards Plasma treatments with the ACCOR Pen. A full consultation and test treatment with one of our Plasma Technicians. Come and find out how Plasma can help achieve your skin goals.
Example treatments:
Removal of skin tags and other imperfections
Skin tightening, Eyelid Lift, Neck lift, Tummy Tightening
Reduction of wrinkles on forehead and around eyes
Removal of Skin Tags, Moles or Pigmentation
3 for £100
Safely and effectively remove small skin imperfections from almost anywhere on the body. The treatment is very quick, comfortable and in most cases, done in a single session. Up to 3 imperfections can be treated in this section and you can mix n match as needed:
skin tags
age spots or pigmentation
small moles (with GP consent)
Plasma Lines and Wrinkles Reduction
Younger-looking, smoother facial features can be achieved by softening deep-set lines, frown wrinkles, skin folds and indentations between the brows. A more subtle effect than injectables - with longer-lasting effects.
Frown line softening = £150
Crows' feet reduction = £195
Naso-labial fold softening = £150
Upper Lip / Marionnette lines = £150
Plasma Eye Lift
From £195
Now often called 'The Non-Surgical Blepharoplasty', Plasma can be used to create an eyelid lift as an effective and affordable alternative to surgery. Excess skin is removed and lid lines softened so you look more wide-awake, open eyes and younger! Fabulous for repairing 'hooded eyes' or improving eye bags, for a more youthful appearance.
Upper Eyelid Lift £245
Lower Eye / Under Eye Lift £195
Combine both Upper and Lower for £395
Plasma Scar or Stretch Marks Reduction
From £50
Safely and effectively reduce the appearance of scars or stretch marks from almost anywhere on the body. ACCOR is a great way to reduce unsightly scars, often due to pregnancy and childbirth, rapid weight gain or loss, or due to recent injury or surgery. More than one treatment may be required if the scar or imperfection is particularly large or if you have several areas to be treated. Note that we cannot treat 'Keloid' scars, sorry.
Plasma Tummy Skin Tightening
From £295
A fabulous way to tighten skin that has lost elasticity around the stomach, most commonly after pregnancy and childbirth, or due to rapid weight loss. Exercise cannot tighten or reduce excess skin, so Plasma treatment offers a safe, non-invasive way to smooth and lift sagging skin on the abdomen. The treatment time will vary depending on the size of the area you need treating, and more than one treatment may be required if the skin is particularly loose or if you have deeper stretch marks or imperfections to be treated.