claim your

free

gift

Please select a gift below.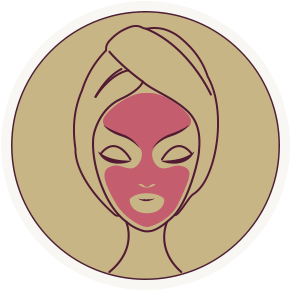 £20 OFF
any 60 minute facial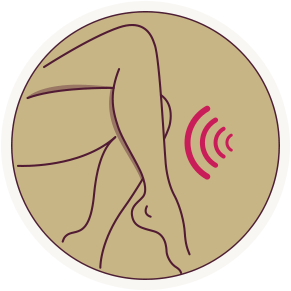 50% OFF
any laser hair removal treatment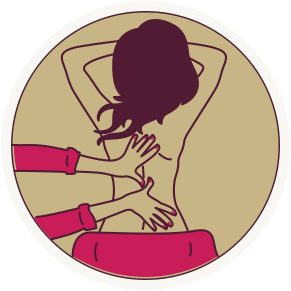 £10 OFF
a 30 minute back massage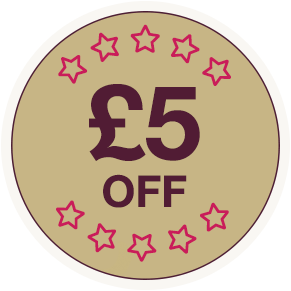 £5 OFF
any other treatment
Please take a moment to complete the form below and we'll send you a free gift on us.
Terms and conditions: 1 free gift per person. Must be booked within 2 weeks of receiving code. Valid for one use, for one person. No cash alternative, not valid for other treatments. SkinPen Microneedling
Remodel and rejuvenate your skin with the only FDA-approved, clinically effective microneedling system.
Treats signs of ageing, pigmentation, vitiligo, scars and acne scarring, sagging skin and loss of elasticity on the face and body.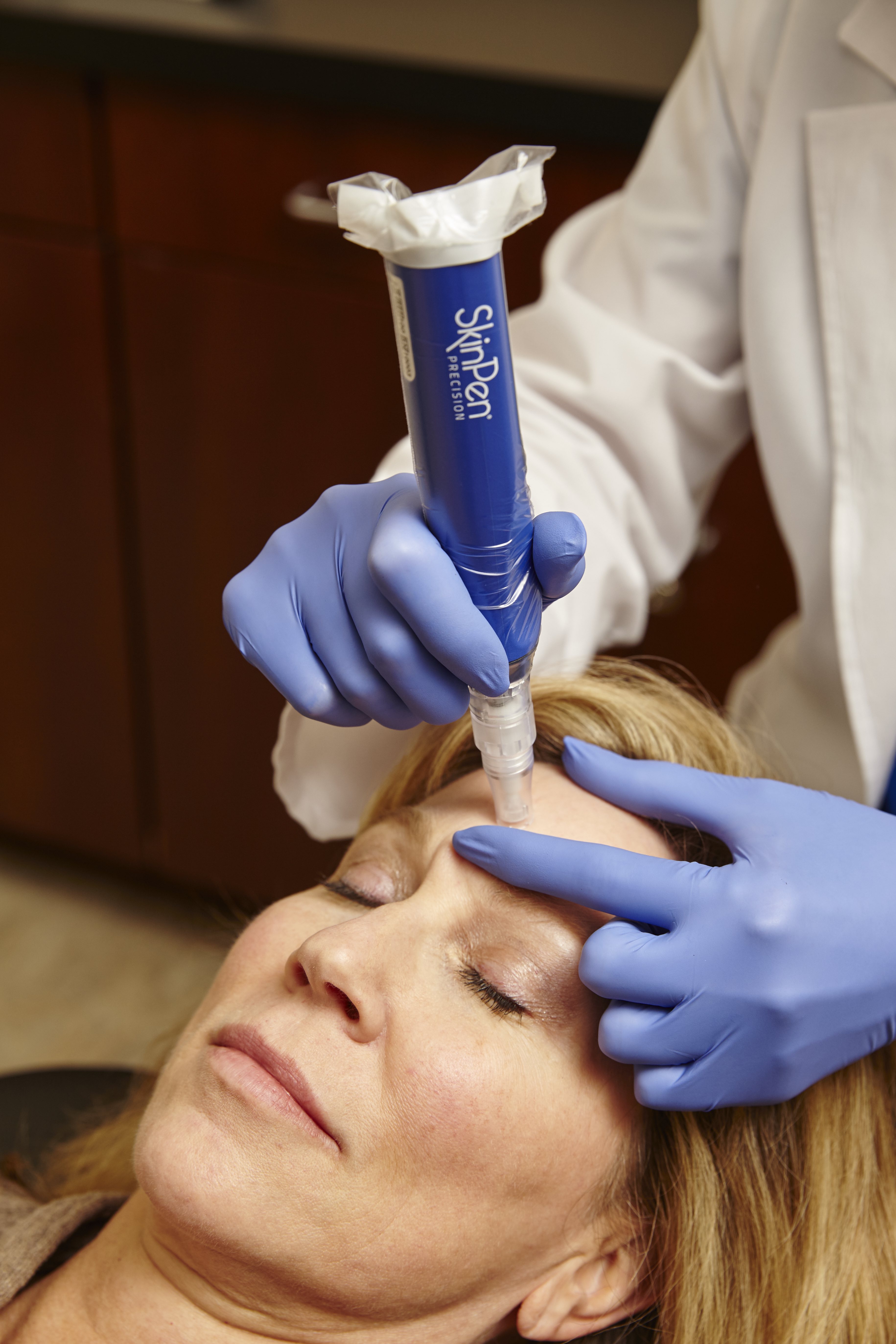 Skin Pen Microneedling
- SkinPen Face treatment £199
- SkinPen Face and neck £229
- SkinPen Scar treatment on the body £150
+ Upgrade to Hyaluronic infusion for maximum moisture boost and plumping £40
+ Upgrade to Stem Cell Infusion for total skin rejuvenation £90
No-needle MesoTherapy
If you like the idea of microneedling but aren't keen on needles, our no-needle MesoTherapy is perfect.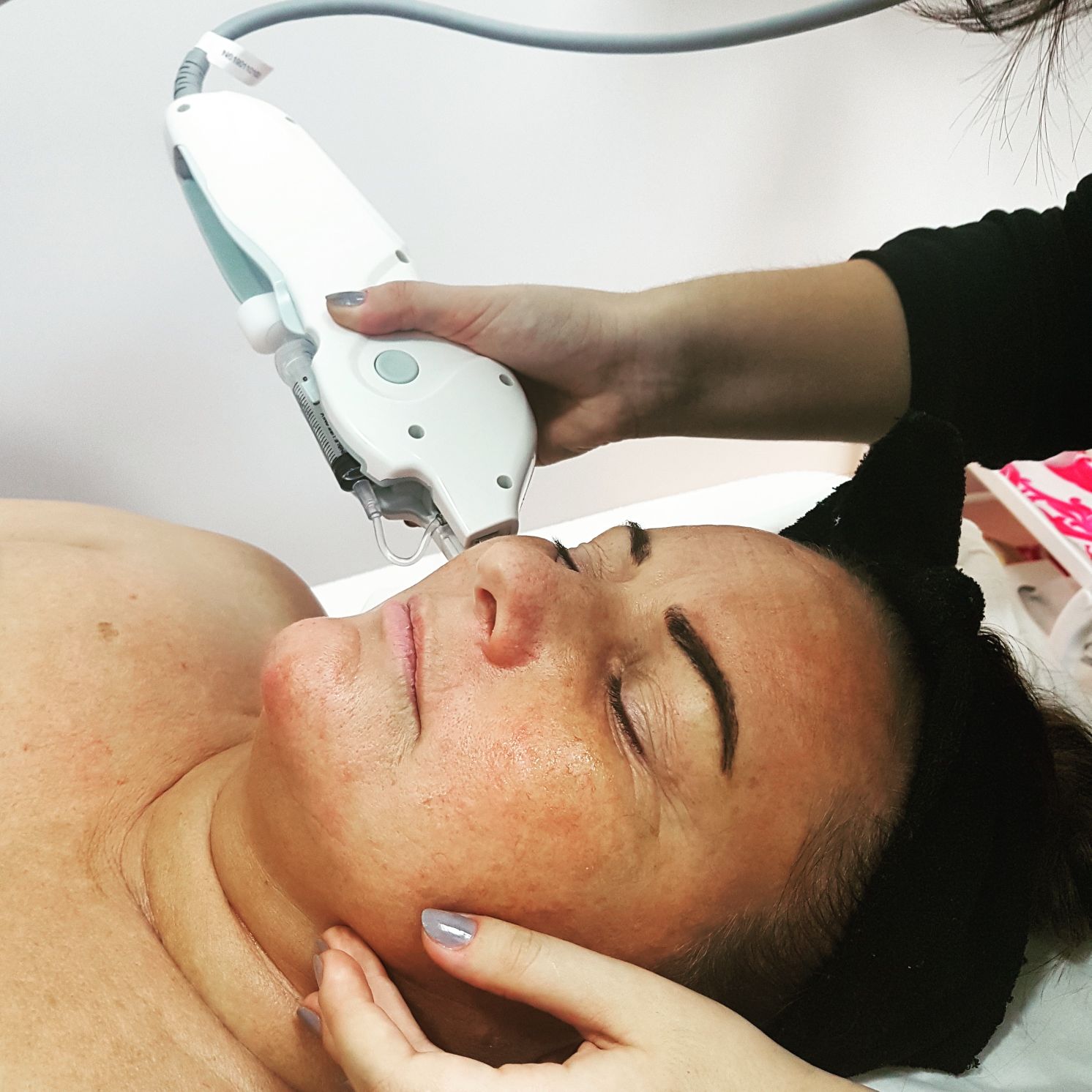 No-Needle MesoTherapy
Tiny hollow needles penetrate only the very uppermost layers of the skin – no blood or pinpricks – which then dispense a cocktail of skin loving ingredients into the skin.
Maximum results are achieved by the gentle micro current which also improves penetration of ingredients so we literally infuse the skin with moisture as the treatment is delivered.
- MEsoTherapy Facial with Hyaluronic Acid infusion £95
- MesoTherapy Anti-Ageing Facial with Stem Cells £180
- MesoTherapy Hair Restoration £70
Plasma pen – facial treatments
Our most advanced skin treatments can be delivered with the Accor Plasma Pen, the world's leading plasma device.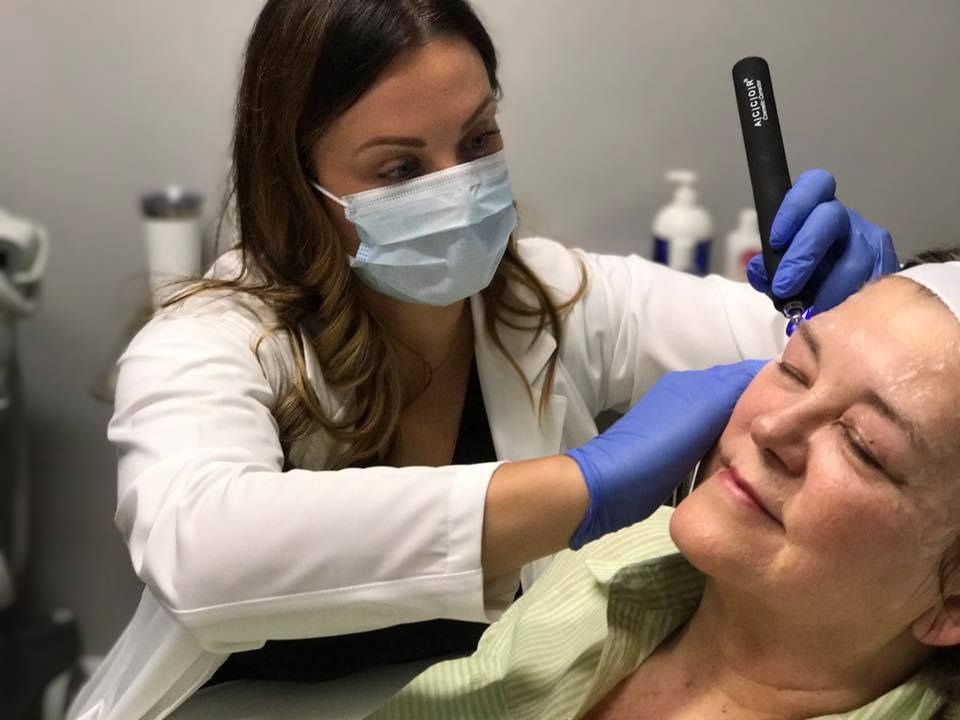 Plasma Pen - Facial treatments
Like a tiny, very focused heat source that leaves a matrix of scabs which when healed over, tighten and lift the skin.
Safely and effectively treats skin imperfections with less risk than surgery.
- Plasma 'Shower' non invasive rejuvenating facial £150 | with stem cells £200
- Plasma Acne Clearing & Rosacea Facial £125
- Non-surgical Blepharoplasty – hooded eye skin removal £245 | Under eye / tear trough £195 | Frown Line softening £125 | Marionette lines £150 | Upper lip £195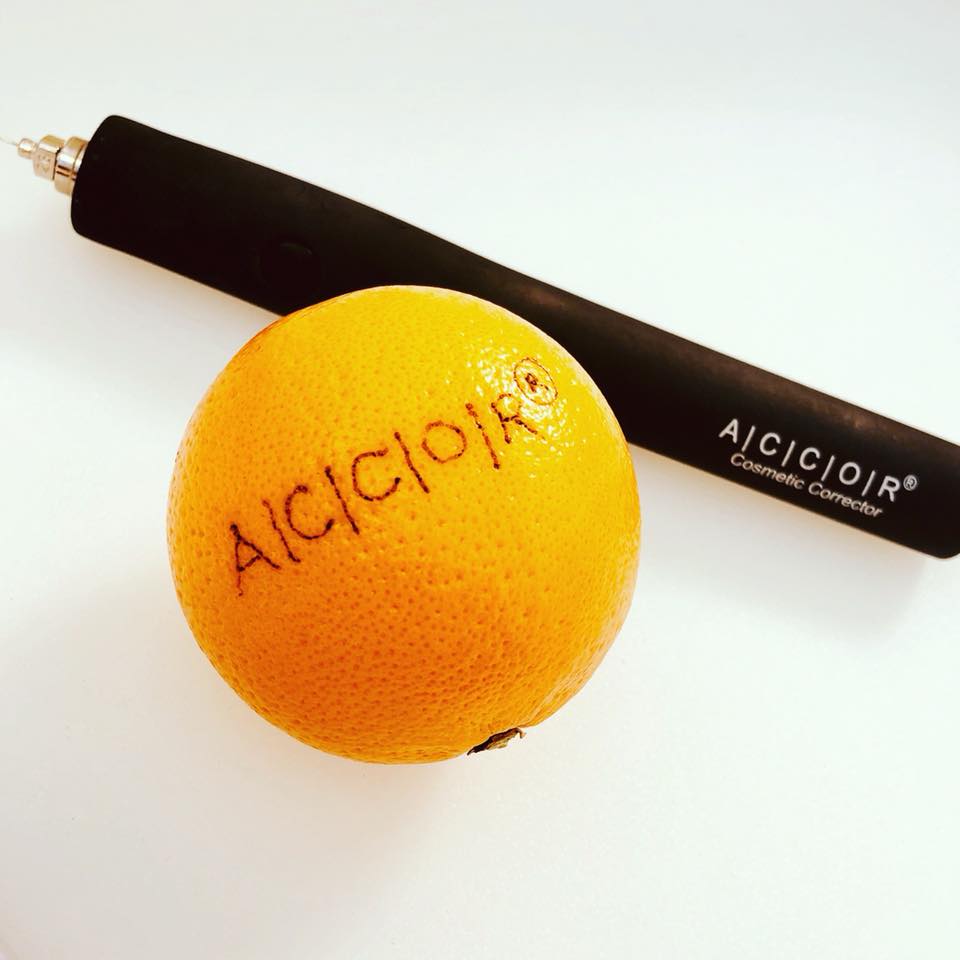 Plasma Pen - Body Treatments
Not just for the face, plasma technology can also be used to treat body concerns, from simple skin tag removal to some moles, stretch marks and surgical scars.
- Skin Tag Removal – 3 for £100
- Mole removal (with Dr consent) – from £50
- Neck Lift £245
- Plasma Skin Tightening for Abdomen £295
- Scar or Stretch mark treatment – from £50 depending on size and scale of concern