Fancy

£5 off

your first appointment with us?

Although the salons are closed at the moment due to the national lockdown, we'd really love to meet you as soon as we can re-open. If you'd like £5 off your first appointment, pop your details in here and we'll send you a discount code. Latest offers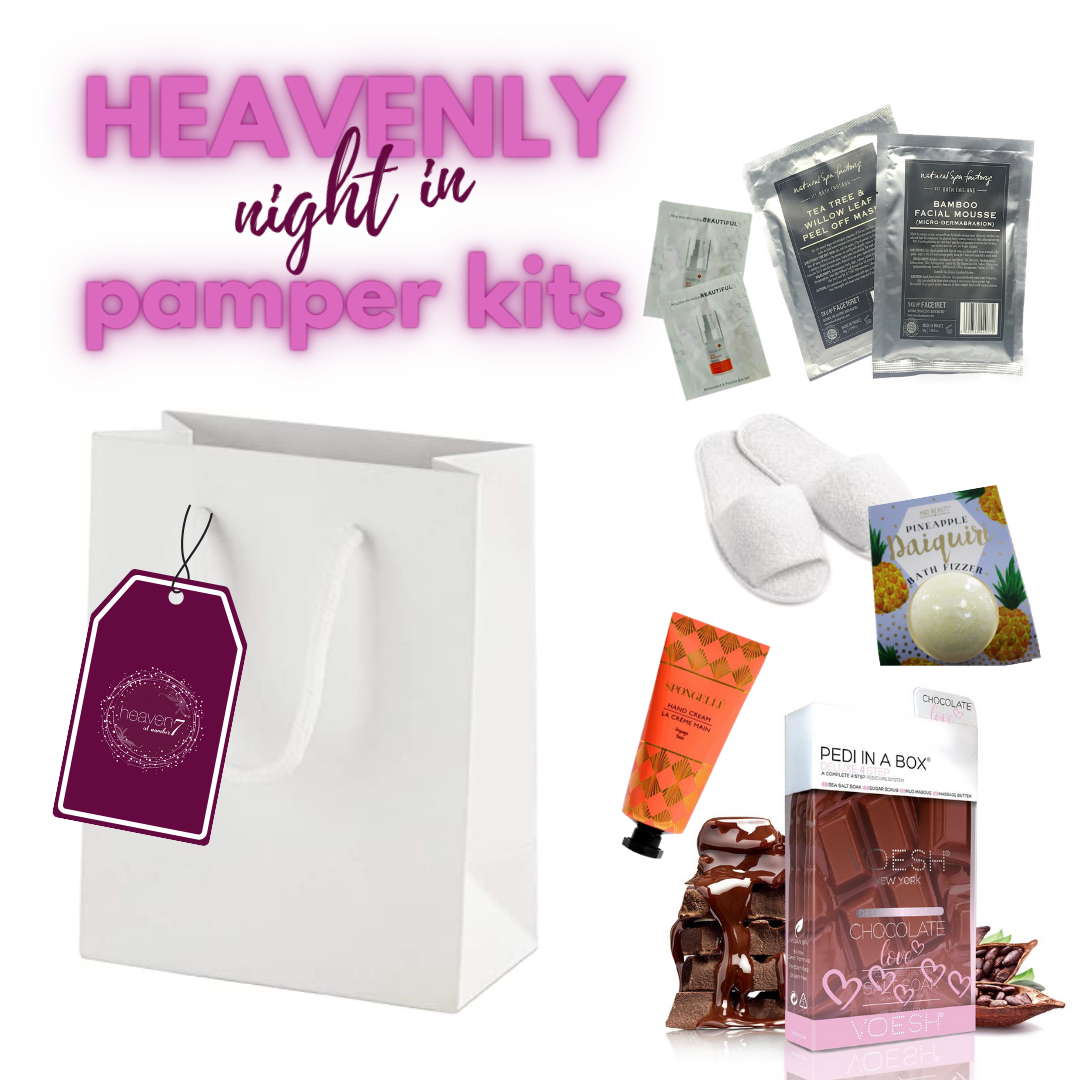 NEW Heavenly Night In Pampering Kits have arrived
Who doesn't love a night of self-care? and it's even more important during lockdown 2 when the nights are closing in and we're a bit fed up!
Introducing our new Pamper Kits! For individuals, for 2 or for 3 people, each kit is designed to be a thoroughly enjoyable night in. Whether you choose to indulge quietly on your own with a hot choccy, or with your family group over a bottle of wine and a table of snacks, I'm sure you'll love our new kits.
* Pedi-in-a-box kit, containing foot soak, scrub to smooth away hard skin and moisturising lotion
* Bath fizzer
* Luxury Face Mask from The Natural Spa Factory; organic and totally divine
* Individual sachets of cleanser and moisturiser
* Individually wrapped nail file
* Nourishing Hand Cream
* Head Band and Spa Slippers
Starting at just £29, it's super affordable too.
Get offer